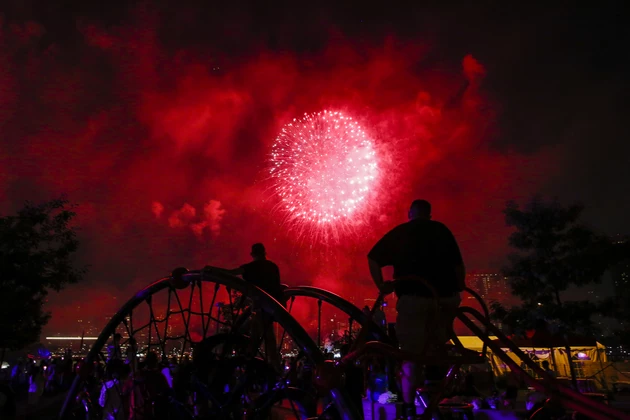 This Is the Best Place for Fourth of July Fireworks in Wyoming
Eduardo Munoz Alvarez / Stringer, Getty Images
Who's ready for a spectacular show in the sky?
Before you know it, Fourth of July will be here. To me, this holiday is the halfway point for summer which makes it feel like this season is flying by. Don't let our nation's holiday sneak up on you and start putting some plans together now. Some things to think about include company, food, and even location.
Recently, Travel and Leisure compiled a list of the Best Fourth of July Fireworks in Every State. They looked at stunning displays from sea to shining sea to create this list. So where should be be headed in Wyoming?
Jackson Hole.
According to Travel and Leisure, Jackson Hole puts together a shootout and rodeo to get the holiday started during the daylight. Then, when the sun goes does, fireworks are fired from two locations. A light display will be launched from the base of Snow King Mountain in Jackson and also the base of the Tetons in Teton Village.