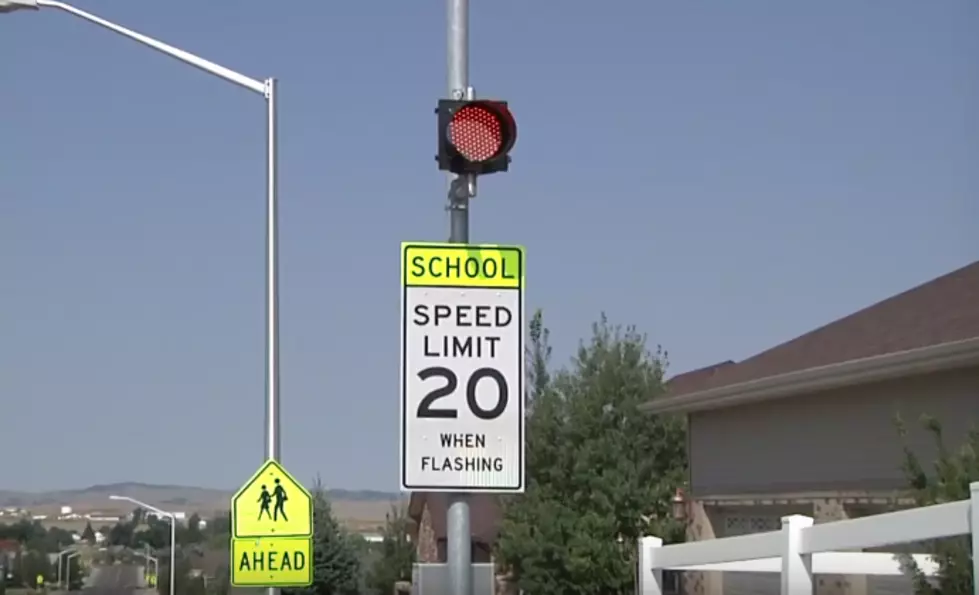 Lights Flashing In Natrona County School Zones [VIDEO]
Natrona County School District via YouTube
Natrona County Schools start on Tuesday September 5th, but the lights are already flashing in the school zones. Casper Police say they've turned on the yellow flashing lights so drivers can get acclimated to the locations of the 20 m.p.h. zones and the times they're in effect.
If you don't pay attention, you may find yourself paying the price. Speeding through a school zone can carry a hefty price tag, as the fines are higher in those zones.
Another reminder, it's not just the speed drivers need to watch. A Safe Kids Worldwide study in 2016 showed that nearly one in three drivers engaged in unsafe behavior while dropping off and picking up their student around schools. This included double-parking, stopping in the middle of the crosswalk, and parking across the street from the drop-off lane or school. One in ten of those drivers were observed using a mobile device after they dropped off their student.