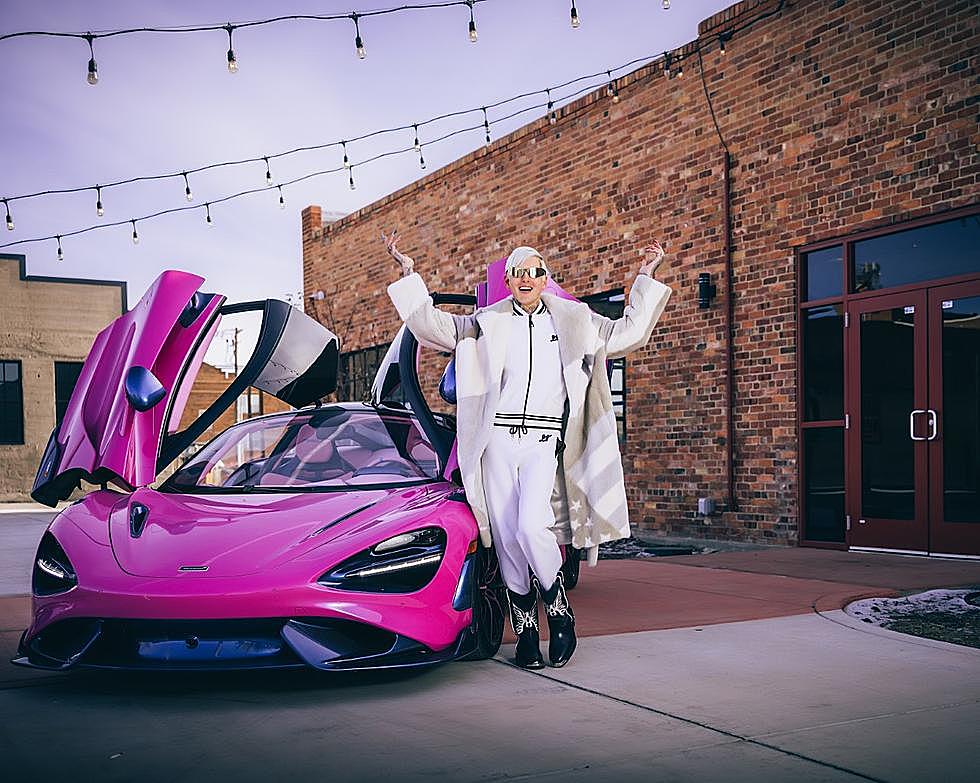 Before Official Opening, Jeffree Star Will Sell Yak Meat at New Retail Location This Weekend
Photo by Jake Bigelow Media
The Yak is back! Or so Jeffree Star's post on Casper Classifieds reads.
According to the man himself, Star Yak Ranch will begin selling yak meat at Star's new location in Downtown Casper this weekend.
"STAR YAK IS BACK! TOMORROW & SUNDAY we will be selling ALL fresh cuts of our delicious grass fed yak," Star wrote on the Casper Classifieds page. "We have CHANGED locations!!! Our previous warehouse is permanently closed now and we will be selling downtown at our new retail store!"
Star noted that the store itself, which well sell both yak meat and Jeffree Star Cosmetics, is still a few months away from officially opening. It's still under heavy construction as well but Star did state that they will have a portion of the store open over the weekend.
"You know I love Casper and yes, we are going to sell yak meat while we are under construction," Star told K2 Radio News. "We're gonna have a ball and I can't wait!"
Star has been busy! Recently, he announced that he had officially renamed the street to his ranch 'Yak Road.' He noted that the name change was even 'Google maps certified,' which makes it about as official as it could possibly be.
In November of 2022, K2 Radio News broke the news that Jeffree Star would be turning the former 'Hall on Ash' into a retail shop for yak meat and cosmetics.
"Long story short, we decided that we wanted to grow this yak thing, and how cool would it be to have an actual makeup store in Casper?" Star told K2 Radio News in an exclusive interview. "We know that there's Ulta, and it's great and has all sorts of brands; friends of mine, competitors, etc. But there's nowhere to get really fun, crazy, bright makeup. I also sell neutral makeup of course, and we have a whole skincare line that is doing famously. So I thought, 'You know what? Why don't we try to combine all these elements and do the 'Jeffree Star Store.'"
Read More: Makeup and Meat: Jeffree Star Buys Hall on Ash, Turning It Into Retail Shop for Yak Meat and Cosmetics
The Jeffree Star Store (not yet the official name of the retail spot) will also serve as something of a shrine to Star's various careers - from cars and cosmetics to music and more.
"It's going to be an interactive retail space and it's just going to be amazing," Star beamed. "You'll be able to buy Jeffree Star Cosmetics, Jeffree Star skin products, and Star Yak Ranch frozen yak meat. And, of course, our jerky and we'll be expanding with merchandise. So there'll be Star Yak Ranch merch, with hoodies and all sorts of other things."
Back in August, we took a drive with Jeffree Star to talk about all things yak, makeup, and more. He told us why he chose to live in Wyoming and explained that, unlike other celebrities who just want to take from the community, he actually wants to give, which is what he's been doing throughout the last two years he's been here.
"We didn't want to go to Jackson Hole," Star revealed. "It's very pretentions, with big houses but, like LA, no acres. I wanted to be on a real ranch. And it's just the community. I found Casper and I loved the vibe, loved the food, loved how nice everyone was. Everyone was so helpful. Everyone was asking 'How are you?' instead of 'Who are you? What can I get out of you?' Everyone was really positive. Are there a few people that don't get me? Yeah, but that's everywhere. But no one really bothers me. I'm not going anywhere. I've been through two winters and she's still here."
Read More: Exclusive: Jeffree Star on Living in Casper, Yaks, And Owning Wyoming's First Electric Hummer
Star and his team will be selling yak meat in all its forms from 10am-4pm on Saturday, and 12pm-4pm on Sunday, while supplies last.
Video of our car ride with Jeffree Star can be seen below, as can photos from his ranch:
Jeffree Star on Living in Casper, Yaks, And Owning Wyoming's First Electric Hummer
Jeffree Star invited K2 Radio News to his ranch to talk about life in Casper, his yak ranch, and his electric hummer - the first of its kind in Wyoming.