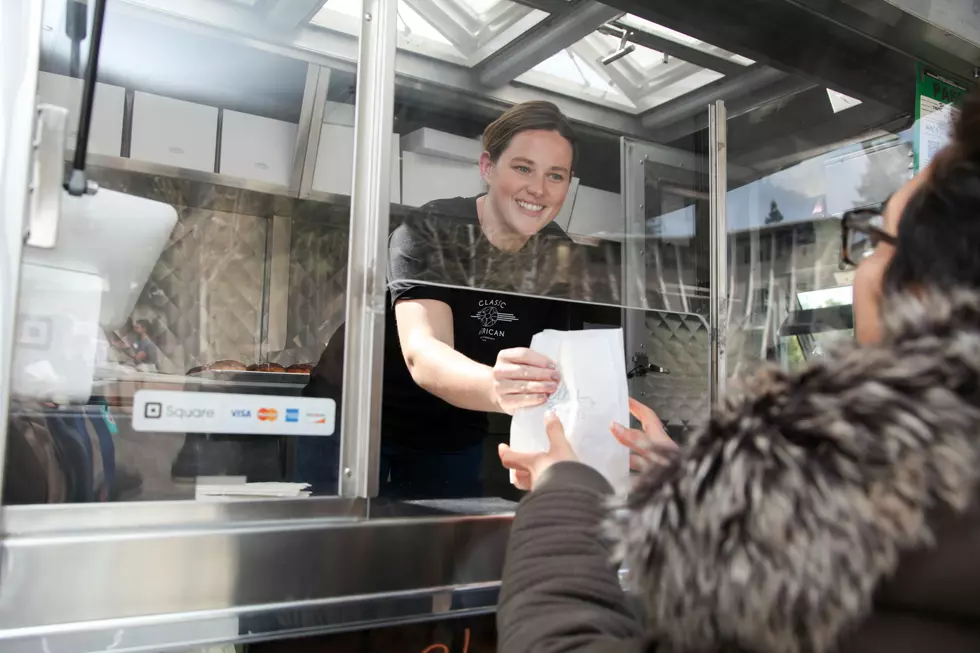 Casper City Council Lets Downtown Businesses Notify Public Earlier About Food Trucks
Kelly Sullivan - Getty Images
Downtown businesses  will be able to put up signs earlier than currently allowed to let motorists know that parking spaces will be used to host food trucks, the Casper City Council agreed at a work session Tuesday.
A year ago, the council approved the Mobile Vendor Parking Permit ordinance to allow food trucks reserve public parking spaces for private use.
One of the restrictions in the ordinance require reserved spaces to post signs two hours before the start time of the permit.
Frontier Brewing Company, 117 E. Second St., was a major advocate for mobile vendors because it didn't have its own kitchen and it would host them to sell food to its customers.
The controversy among food truck owners, Frontier Brewing and downtown restaurants settled down after the council passed the mobile vending permit ordinance, but another problem arose, Frontier Brewing Co. owner Shawn Houck wrote in a letter to the city.
On Saturdays, there is no charge for parking downtown, nor is there parking enforcement.
So by the time Frontier staff post signs two hours before a food truck arrives, business customers, business employees and others were already parked there. Frontier staff often had to go door-to-door to ask those who parked their cars to move them.
Houck asked the city to allow the signs to be placed on the curb or sidewalk the night before the food trucks would set up shop. It would not interfere with people parking.
The council agreed to allow Frontier and other businesses could set up signs much earlier.
Houck said after that people can park up until the time the food trucks arrive.
Besides the signage issue, council also considered an amendment to the ordinance about food safety.
The 2018 International Fire Code as adopted by the city addresses mobile food preparation vehicles, but only motorized vehicles, Deputy Fire Chief Mark Harshman said.
The proposed amendment would also include food stands, pushcarts and trailers that used the same type of cooking appliances, food preparation and cooking techniques in the same fire code requirements.
That also would apply to any food vendor that cooks something that creates "grease infused" vapors, and the vendor would need to put up a smoke hood.
Council member Bob Hopkins asked if that would apply to a food stand that cooked sausages, even if the grill was open on all sides.
Harshman said that it probably would, according to the fire code.