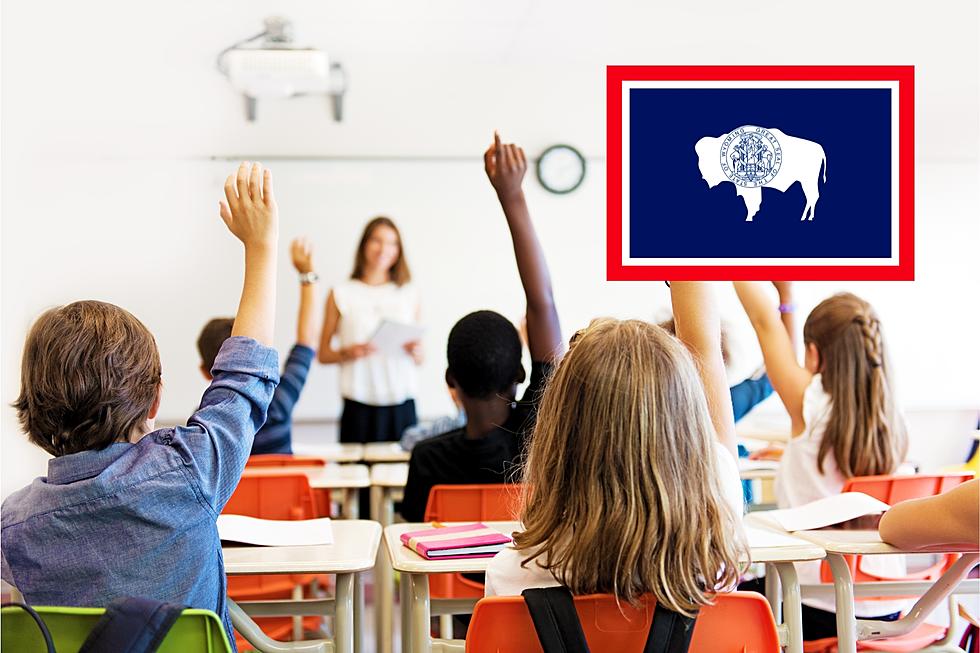 Wyoming Among the Top 20 on '2023's States with the Best School Systems'
Canva
It's always a good sign when the Cowboy State ranks high on a study, but when it's all about our children and even more specifically, their learning, it's even better.
A recent study conducted by personal finance website, WalletHub, listed "2023's States with the Best & Worst School Systems" and Wyoming ranked very high. As matter of fact, out of all fifty states (and the District of Columbia), the Equality State landed at the #18 spot overall.
According to WalletHub:
Securing a child's academic success begins with choosing the right schools. But how can parents decide where to enroll their kids? Because children develop and learn at different rates, the ideal answer to that question varies based on each student's needs. Those needs have become even more specialized in the wake of the COVID-19 pandemic, which caused significant learning loss and decreased test scores for many students.

Unlike other research that focuses primarily on academic outcomes or school finance, WalletHub's analysis takes a more comprehensive approach. It accounts for performance, funding, safety, class size and instructor credentials. To determine the top-performing school systems in America, WalletHub compared the 50 states and the District of Columbia across 32 key metrics.
Here's how Wyoming ranked in some of those individual key metrics:
Math Test Scores - 2nd
Median SAT Score - 2nd (tied with Utah & Kansas)
Quality of Public Schools - 14th
Public School Safety - 25th
Bullying Incidence Rate - 45th
As you can see, overall, Wyoming ranked very high. However, our "Bullying Incidence Rate" ranking near the bottom is what kept our overall score from being higher.
While we definitely scored higher than the majority of the country, bullying has long time been in issue in Wyoming. If we can manage to figure our that metric alone, not just for scoring well on a study, but imagine what that would do for our children's overall morale in school.
15 Questions You Should Never Ask Someone From Wyoming
These 6 Weapons Are Illegal to Own in Wyoming