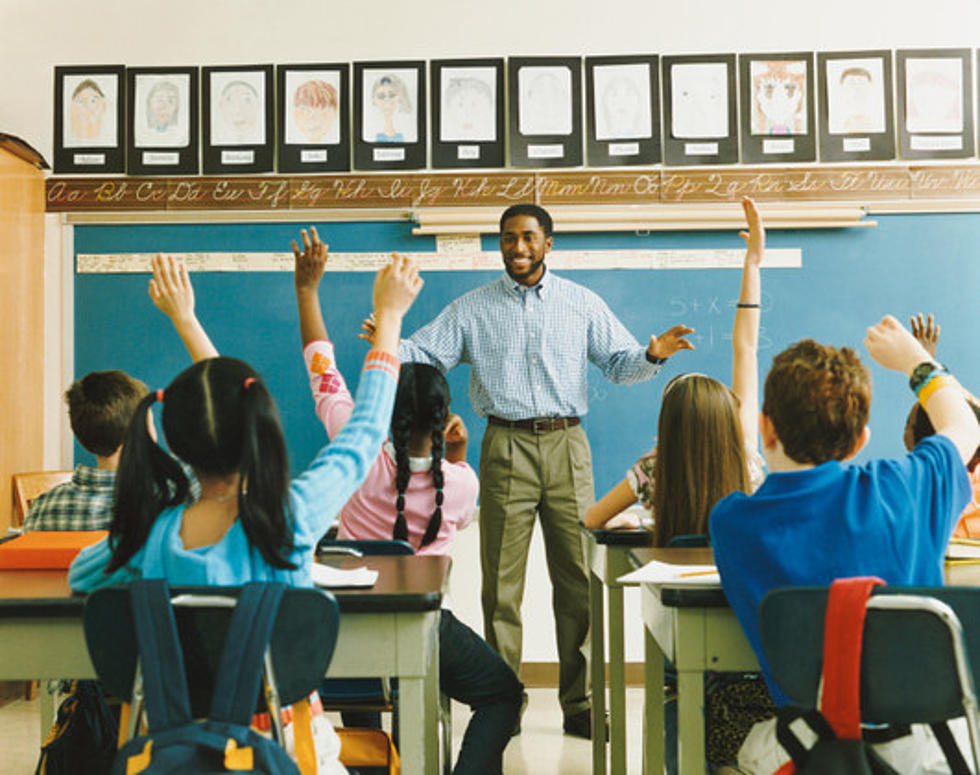 Wyoming Receives High Marks, Lands in Top Ten Best States for Teachers
Digital Vision., ThinkStock Images
The Cowboy state is pulling A's in the classroom.
First off, can we just give a round of applause to our teachers. These people are shaping the minds of our future and inspiring them to be their very best. I've always said that teaching is not for me simply because I wouldn't know how to cater to different learning styles. Like, what if a kid just doesn't get it? I wouldn't be able to manipulate the process to a way they could understand.
But our Wyoming teachers have it down.
That's just one reason why the Cowboy state ranks in the top 10 when it comes to WalletHub's Best and Worst State for Teachers. Their research is also based on other key factors like income growth potential, pupil-teacher ratios and even safety. New York came in at number one on the list while Arizona pulled up the rear at number 51 (the list included the District of Columbia).
Wyoming came in at number eight on the list. To take it a step further, Wyoming has some of the highest annual salaries across the country which could have easily contributed to some of the lowest turnover numbers.