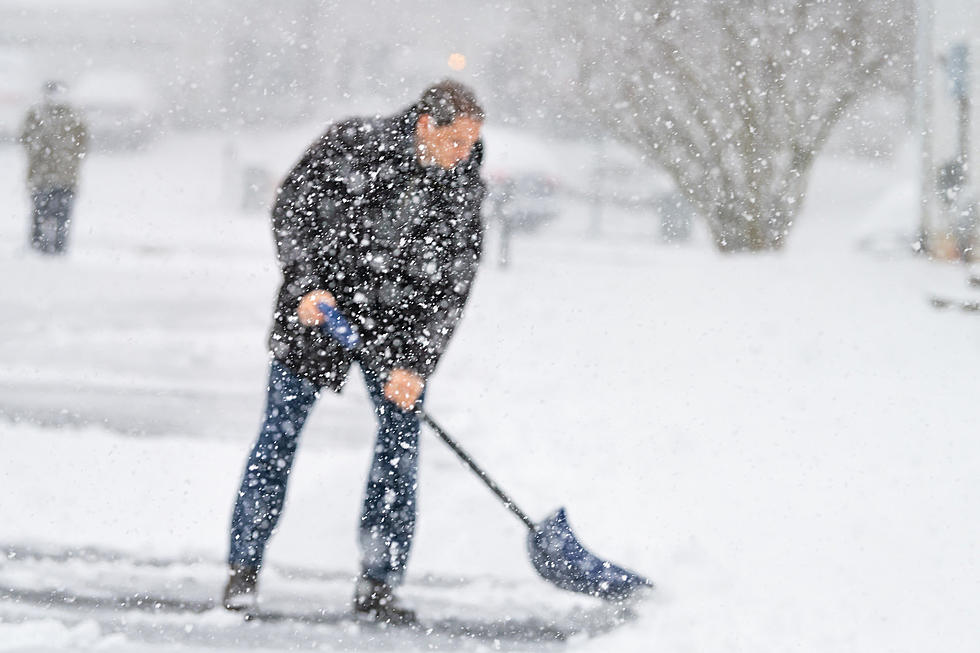 Casper Helps Its Own – Multiple Good Samaritans Help Drivers Get Unstuck From the Snow
Getty Images
Casper was faced with yet another snow storm from Mother Nature this weekend, as both Sunday and Monday produced several inches of snow.
But, just because the snow falls, that doesn't mean that the city can just shut down. People have places to be, so they scraped off their cars, turned on the defrost, and made the long, long journey to whatever destination awaited them.
Inevitably, it took about twenty seconds until somebody got stuck. And then another person got stuck. And another. And another. Some vehicles are made for the snow and some are not. Sometimes, people get stuck in the elements.
In those cases, they have to rely on the kindness of strangers. Which is exactly what happened to a few Casper citizens over the last few days.
Derrick Lacey was driving on South McKinley street when his car got stuck in a ditch. It would have been easy for motorists to just pass him by and let him fend for himself. But they didn't do that. Well, some did. But then, a family stopped to help him out. And then, another woman offered her assistance as well.
"Well after I went into the ditch I was very aggravated," Lacey told K2 Radio News. "And with every passing vehicle I slowly started to get a little more aggravated due to being stranded. When this family stopped by asking if I was all right or if I had a ride or needed a ride, I felt relieved in a way. When I told them I needed to get my vehicle home and didn't want to leave my car stranded, the family told me that they would turn around and drive home to get a tow rope to pull me out."
That family weren't the only ones to stop and help, either.
"Once they got back and were about to hook me up, another lady passed by and offered a shovel, then pulled forward to warn other vehicles as I was being pulled out," Lacey said. "I honestly felt happy and relieved that a wonderful family and that sweet woman taking their time out of their day to help me. And if i could see them again, I'd thank them and give them a hug. I'd thank them for being generous enough to take time to help a complete stranger."
It was a team effort and it meant a lot to Lacey. His wasn't the only story to come out of the last few days, either.
And there was this story, as well.
These were just a few of the cases where people helped people. And it showed how much Casper tries to take care of its own; even when it's cold, even when it's windy. Even when people are trying to get home as quickly as they can. These are all examples of what makes Casper great and, when the dust settles, when the snow clears - these are the things people will remember.
Winter Adventure In Wyoming